Such A Voice Bi-Weekly Teleconference Series
In the interest of helping you achieve more success in the field of voice-overs, we have launched a new program that is designed to keep you on top of your voice-over game. Such A Voice's Bi-Weekly Teleconference series is designed to impart you with an ongoing resource of knowledge in the realms of voice-over technique, marketing, recording, and additional specialties within the industry. The idea is to help ensure your continued success and that you maintain insight on the latest industry trends.
As a member of our Bi-Weekly Teleconference Series, you will take part in two 1 hour teleconference sessions each month. There will be time for your questions at the end of each session. All teleconference calls will be recorded and available for you to listen to at any time in case you are not able to participate in the live session!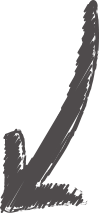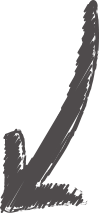 We have kept our pricing as low as possible to help make this important coaching feasible.
If any of the the following factors describe you, we believe that these coaching sessions will be able to help!
You could use a little bit of extra motivation to get out there and market yourself.
You would like to learn more about the different marketing opportunities that are out there, from the voice-over professionals who have made these techniques work.
You would like to continue to learn new voice-over technique tips as well as other overall tips relevant to running your voice-over business.
You would like more of a connection with some voice-over mentors to make sure that you're doing all of the right things and not wasting your time as you look for work.
You have not yet achieved the amount of voice-over work that you would like to.
Here's how it will work:
On the second and fourth Sunday of each month, from 8PM-9PM EST, you will call in to our teleconference phone line or log on to our audio streaming website that will broadcast every call. We will email your website/call-in information prior to each.
All sessions will be recorded and available for you to listen to at any time in case you are not able to participate in the live call!
Topics include, but are not limited to:
Organization, Business Practices
Internet Marketing
Technique Practice Routines
Persistent Marketing
Overall Business Planning & Additional Marketing Ideas
Voice-Over Technique and Using Your Ear
Narration Work Opportunities
Possibilities For Crossover Work
Getting Into The Bigger Markets
Your Long-Term Business Plan
Recording Software & Home Studio Setup
How to Impress The Producer
Auditioning for Online Websites
Motivational Themes
Niche Based Marketing
Special Guest Expert Interviews
Getting into Audiobooks, Character work, and much, much more.
A Such A Voice coach will give a presentation of the topic and allow time for questions at the end of each session. E-mails will be sent with topic schedules as they are determined throughout the year.
The total cost for this program is only $35/month and if you sign up, you will be subscribed to the program until you choose to cancel. There is no minimum number of sessions that you would need to attend.
Please call (802) 275-0154 if you have any questions about this program or if you would like to register to take part!
© Such A Voice – The Best Way to Get Started in Voice-Overs